ADAS have potential to reduce crash rates by 47 percent. (United States Department of Transportation)
Protect passengers. Prevent collisions. Mitigate risk. And inform riders about crucial safety and route details. Build safer environments inside and outside your vehicles with REI high-definition camera systems, advanced driver assistance systems and passenger infotainment solutions for transportation. REI solutions are engineered and tested to withstand extreme temperatures, vibrations and the demands of the task.
Mobileye® Collision Avoidance System
Give your drivers the power to prevent and mitigate collisions. Alert them about potential hazards with real-time audio and visual collision warnings and speed notifications. The AI-powered Mobileye Collision Avoidance System installs easily to boost safety in and around your vehicles and improve driver behaviors. 
360° Surround View Camera System
Enhance visibility for drivers during lane changes, parking and turns – day or night. Equip them with panoramic, bird's-eye and 3D views to see what's in the vicinity. With our 360° System, you'll attain unprecedented coverage to help drivers avoid collisions and maneuver in tight spaces. Views change dynamically based on the reverse and turn signals selected.
Camera Observation Systems
Maintain visibility of blind spots and vehicle surroundings with REI Camera Observation Systems. View up to four camera angles simultaneously on digital, color LCD monitors. See up to 45°, day or night, with any system camera. Our heavy-duty systems are engineered to withstand harsh conditions and rugged, everyday use.
Passenger Safety Announcement Players
Protect, inform and wow riders with onboard messaging in 1080p video and crystal-clear audio. Automate message playback based on date/time or GPS coordinates. Communicate important announcements immediately with priority message override. With REI's versatile, safety announcement players, a better, more engaging passenger experience is at your fingertips.
Emergency Lighting Module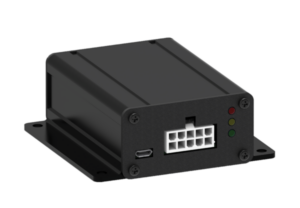 Strengthen passenger safety in the event of a rollover, accident or change in normal travel motion. Illuminate your vehicle's interior lighting automatically with REI's Emergency Lighting Module. This plug-and-play solution provides valuable assistance during rescue and emergency efforts.