Security Cameras for Student and Driver Safety
Millions of students nationwide rely on school bus transportation. School bus surveillance cameras are valuable tools that can help drivers protect their student passengers. Bus surveillance cameras capture safety violations, facilitate evidence for legal proceedings, and improve driver efficiency. REI specializes in a wide selection of school bus surveillance cameras that can provide clear pictures of interior and exterior activities. Our camera systems can also capture the license plates of drivers who don't stop for extended school bus stop arms.
In the U.S., 99% of drivers who received and paid one ticket for illegally passing an extended school bus stop arm did not get a second. (Verra Mobility)
Capture Data with Integrated Hardware & Software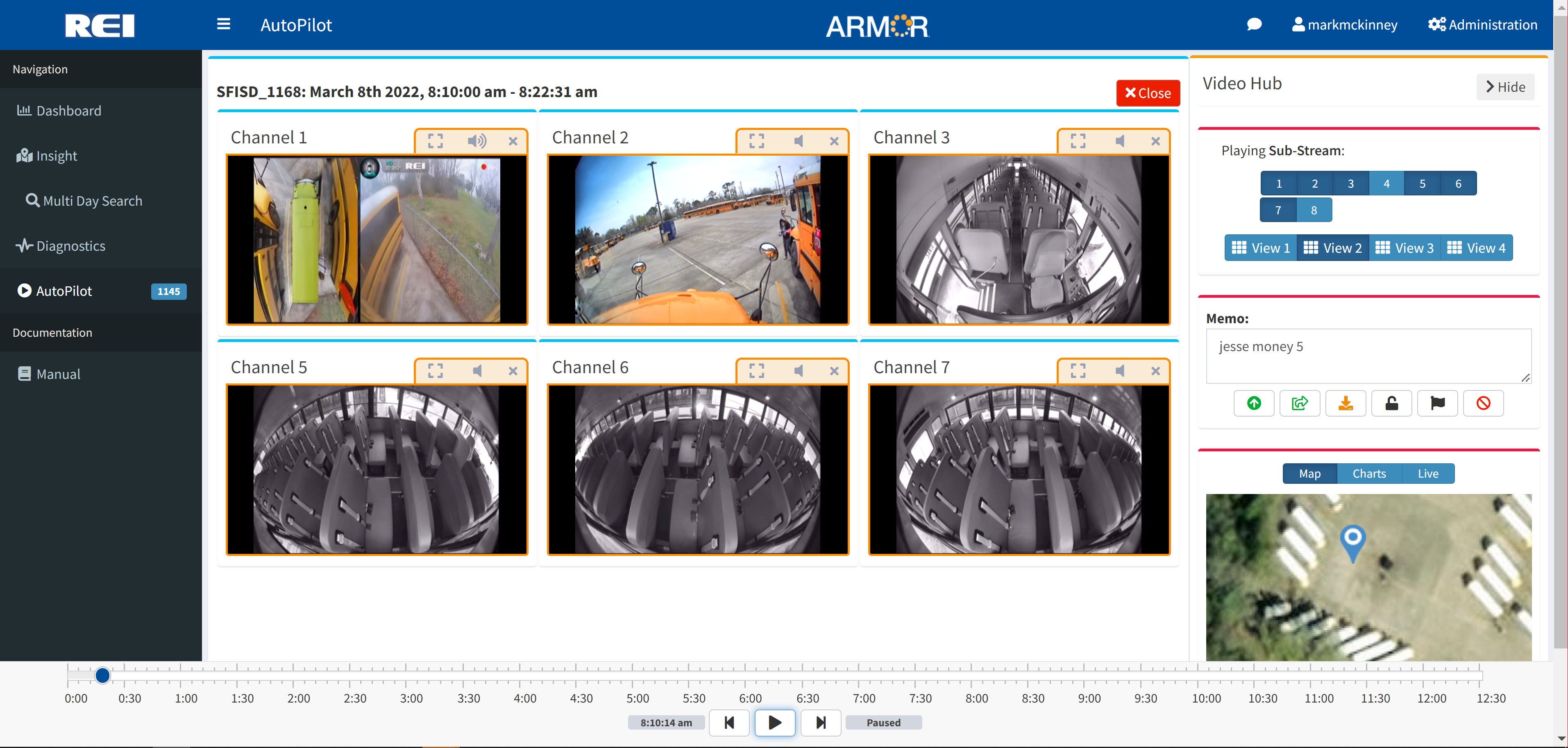 A school bus surveillance camera system can be an essential safety tool within your fleet management operation. Many traditional systems consist of multiple hardware components and limited software capabilities. REI offers integrated hardware and software solutions to advance safety and operational efficiency.
Bus incidents are easier to resolve with law enforcement and insurance companies when you have HD video evidence. REI school bus cameras also offer the following benefits:
Maximum visibility — high-definition bus security cameras can capture crystal-clear video in daytime or nighttime environments with infrared technology.
Sharp, reliable images — Video data offers high-quality evidence that can be used for accurate reporting.
Dependability — our high-definition bus security cameras are tamper-resistant and built to perform in harsh conditions.
Reliability and Innovation with REI
School bus surveillance cameras from REI are effective solutions for fleet safety and surveillance. We use the most advanced technology and testing methods available to create fleet camera systems. Features like wide-angle lenses and high-resolution video capture crystal-clear details of student, driver, and vehicle activities. Fleet management operations will have peace of mind knowing that interior bus activity and exterior events are captured for easy review. To learn more about our bus camera options, contact us today.