School Bus Surveillance Products for the Long Beach Community
Long Beach school bus drivers transport hundreds of students every day. Heavy traffic and careless drivers are just some of the challenges that school bus drivers face on their routes. The risk of collisions and other security events are always present on school buses, but there are a variety of REI solutions that can help keep everyone safe. REI offers school bus surveillance products such as stop-arm cameras and cloud software in Long Beach to help ensure that these vehicles continue to operate safely and reliably. Students, drivers and vehicles will be better protected when REI solutions are in place.
In the U.S., 99% of drivers who received and paid one ticket for illegally passing an extended school bus stop arm did not get a second. (Verra Mobility)
Capture Data with Integrated Hardware & Software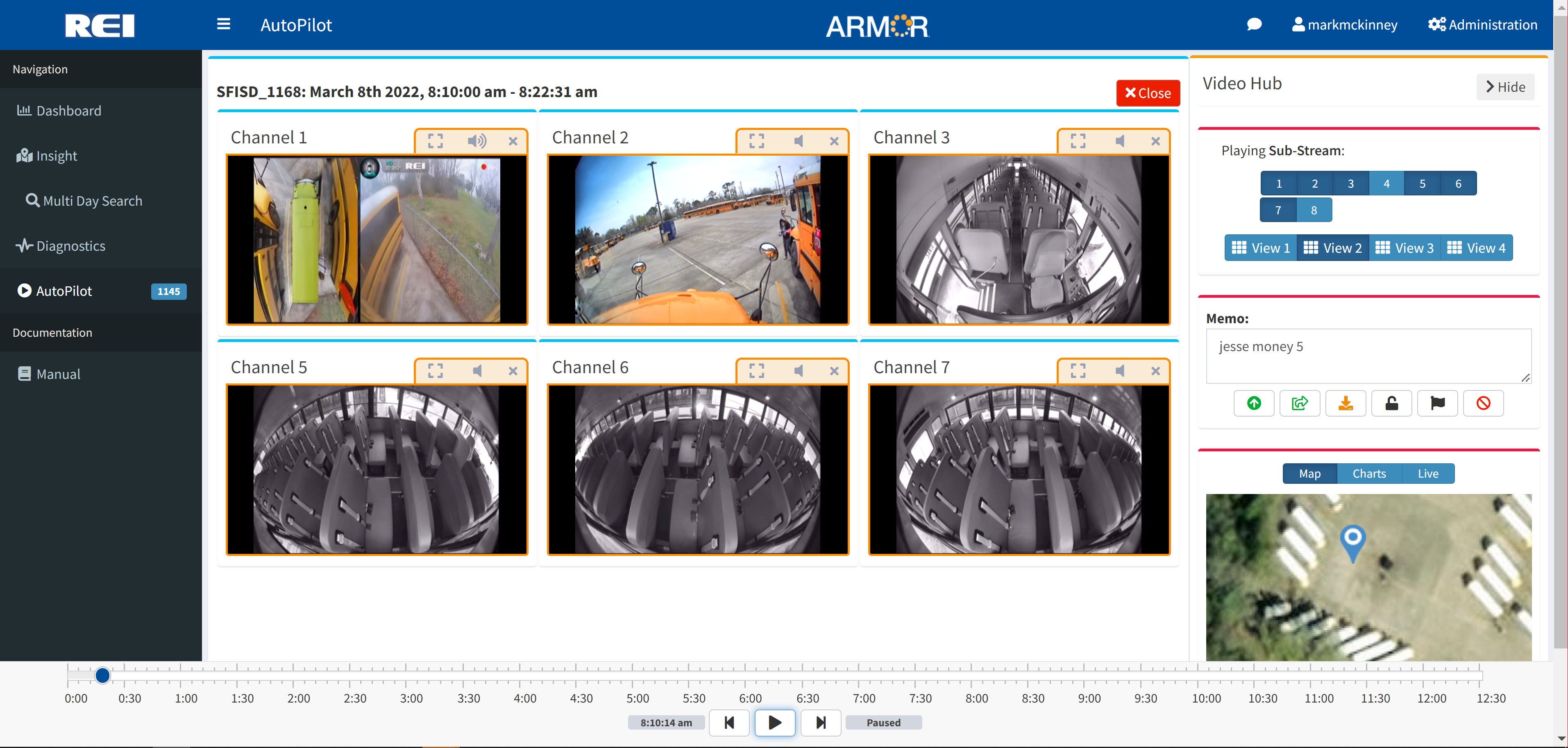 ARMOR Software Suite Offers Innovative Solutions
REI's ARMOR Software Suite makes it easier to manage your entire fleet of school buses. Data and video may be stored in the cloud or on-premises. Users can view and share it whenever it's convenient. ARMOR can be configured and paired with manual or automated stop-arm solutions. Users will also enjoy its many features, such as live bus tracking, automatic notifications, and automated driver performance reports.
Surveillance and Stop-Arm Cameras Capture the Data You Need
School bus drivers see a lot of activity on their daily routes, both on and off their vehicles. Products like school bus surveillance and stop-arm cameras for Long Beach fleets are great solutions for capturing events in HD. Any vehicle violating a stop-arm is recorded with a clear view of its license plate. The images may then be submitted to law enforcement if needed. Our surveillance cameras are great options for wide views on and around buses.
Effective Bus Safety Solutions From REI
REI offers a wide range of school bus surveillance solutions to keep Long Beach students and bus drivers safe. Our team can recommend the right system to enhance safety and keep your fleet running smoothly. Stop-arm cameras, ARMOR Software Suite, and other innovative products are designed with the most advanced technology in the industry. If you have any questions or would like to request a quote, please contact us today!